Financial Planning
We will introduce you to professionals who understand finance and take the time to understand you. The three elements of our Financial Planning Service will help you enjoy today's lifestyle without putting your long term future at risk.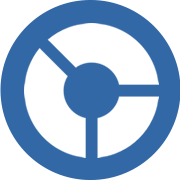 Goal Setting
Your individual needs should be the focus. Our chosen advisers take time learning what is important to you, how you like to spend your money, and what you would like to spend it on in the future. They will spend time and resources applying what they learned from you to what they know about money, and use sophisticated software to find the perfect spend/save balance. They will fine tune your finances so that they are perfectly aligned to provide you with the things you want in life.
How does this relate to your Life Stage?
Investment Management
Investment returns and managing the risks you are exposed to will make the single biggest difference to your financial well-being and this is the focus during this part of the service. It is crucial, and you need to know that it is being approached properly by qualified professionals.
The investment process ensures your savings are continually monitored, benefit from the highest quality of expertise, and are aligned towards your objectives - agreed during the Goal Setting process.
The profile of your investments must also change over time, as in the unlikely event that your personal objectives never do, investment markets and regulation will. In addition, the balance between growth and protecting what is there already should always change as you approach the point where you need to spend the money. To consider the impact of change is critical and why regular Financial Reviews are so important.
Financial Reviews
These are firstly an opportunity to understand any changes in your circumstances, which require changes to your Financial Plan. Your adviser will then assess the progress your savings have made and whether you are on plan, behind or ahead of expectations.
Re-testing the profile of your investments and discerning whether tactical changes or opportunities are available. Consideration will be given to changes in taxation or legislation since your last meeting and decisions on whether they represent risks which should be mitigated or opportunities to take advantage of.
Ultimately though, it offers you the reassurance of accountability and knowing you are 'on track' and the flexibility to take advantage of situations which improve your position by either reducing the risks you are exposed to, or growing your savings faster by reducing tax.
You can choose the frequency of your Financial Reviews, and whether they are carried out face to face in our office, online, or by telephone. Regardless of your preference, your adviser does the work for you so that your time together can be used productively discussing the impact of change on your needs, and your future.